What does hay fever feel like?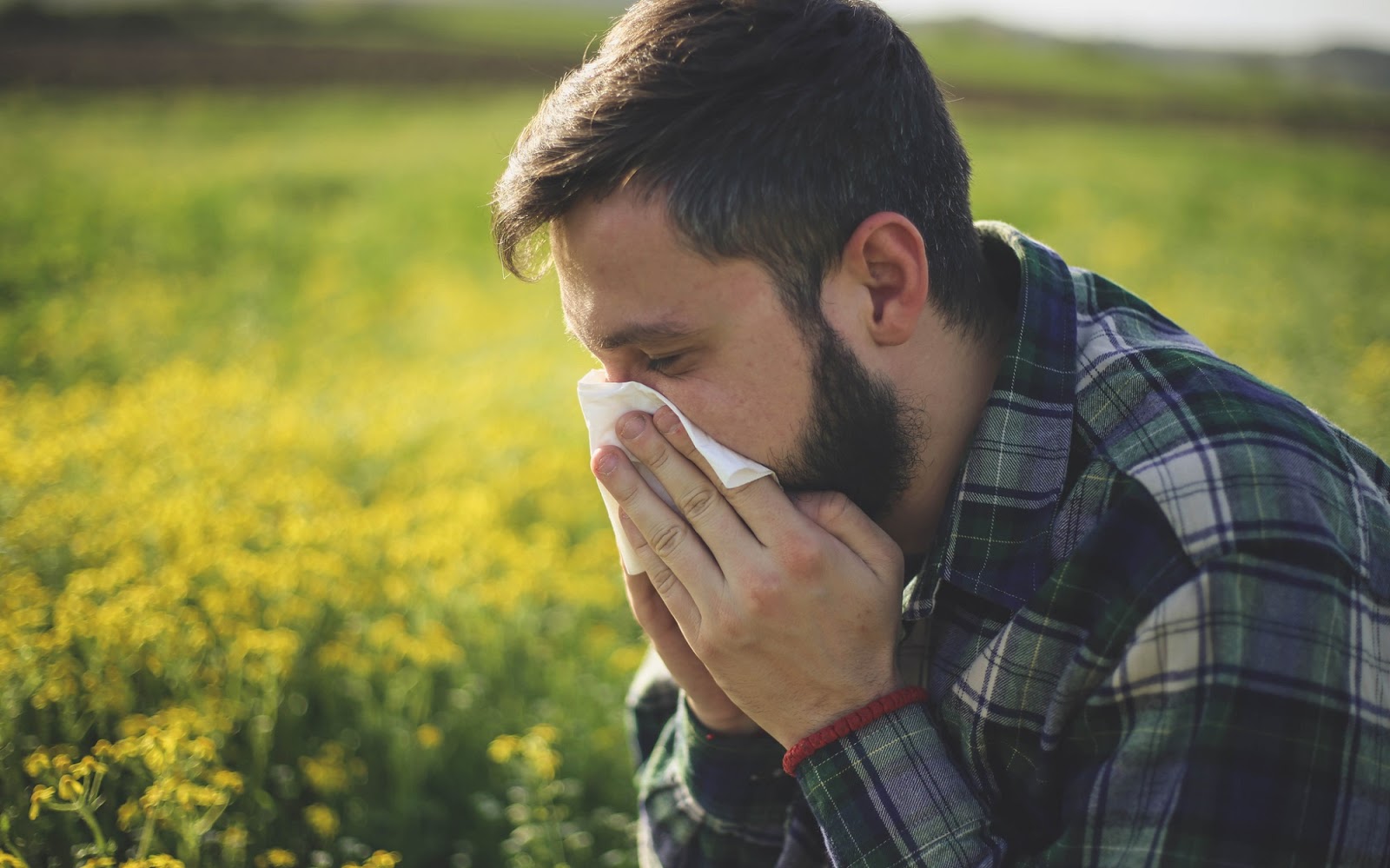 What does hay fever feel like?
Conditions that are caused by allergic reactions can leave the sufferer feeling blocked up, sore and fatigued. Hay fever is a common condition caused by the environment, but while the effects are typically triggered by warm, sunny days, symptoms can worsen at night time, leading to several days of discomfort for the sufferer. Hay fever can affect people of any age, and as it carries many symptoms that are similar to the common cold, it can be hard to diagnose, making it more difficult to treat. In this blog, we look at exactly what hay fever is before explaining the symptoms.
What is hay fever?
Also known as allergic rhinitis, hay fever is a seasonal condition that typically affects sufferers during warmer months of the year, usually spanning between March and September. It is normally caused by pollen and can leave the sufferer feeling symptoms similar to the common cold such as sneezing, a runny nose, watery eyes and general discomfort. Although it cannot be cured or entirely prevented, the symptoms can be eased by taking nasal sprays, tablets or injections.
What are the symptoms of hay fever?
As previously mentioned, many of the primary symptoms of hay fever are reminiscent of a cold. However, the symptoms a sufferer experiences may vary depending on the severity of their hay fever and the amount of pollen in the air.
Common symptoms of hay fever include:
Blocked or runny nose
Coughing
Earache
Itchiness
Loss of smell
Migraines
Red, watery eyes
Sneezing
Tiredness
When someone suffering from hay fever has another condition that affects breathing such as asthma, they may also experience coughing or wheezing, shortness of breath and a tight feeling in their chest.
Do you get a cough with hay fever?
In some cases, hay fever sufferers may experience a cough. A hay fever cough is often made worse by the glands in your nose and throat automatically producing mucus in an attempt to filter out the allergen causing the reaction. Known as a post-nasal drip, this process usually only serves to worsen your symptoms as it will completely block your nose and leave a tickly feeling in your throat, causing a cough or wheeze.
Although caused by pollen in the atmosphere during warm, summery days, a cough caused by hay fever is usually worse at night as the mucus in your nose and throat is harder to drain while lying down. For anyone who suffers from hay fever and a breathing condition such as asthma, a cough could be more severe as a post-nasal drip could leave the sufferer unable to breathe.
Do you get a sore throat with hay fever?
A sore throat is a symptom that many hay fever sufferers experience, and just like a hay fever cough, it's typically caused by a post-nasal drip. Allergic reactions often cause a sore throat as the mucus that the body automatically produces to rid the nose and throat of allergens can eventually block your airways, leaving a tickly, scratchy feeling in the throat.
As a post-nasal drip can cause a cough, sore throat and impact your comfort and sleep, finding a solution that removes its effects could solve multiple issues. Unfortunately, you can't prevent your body from producing mucus, but you can stop the build up from causing problems once it reaches your throat using an effective throat spray.
Does hay fever make you tired?
Although symptoms such as a runny nose, itchiness and watery eyes are commonly associated with hay fever, tiredness affects many hay fever sufferers and it can be caused by a number of factors. Allergic reactions release chemicals in the body to fight the allergen and remove them from the body, but while this is done to benefit the individual, it can also leave the sufferer feeling tired.
Hay fever can also leave sufferers feeling tired through ruining the individual's quality and quantity of sleep. A post-nasal drip can cause an unpleasant tickly cough, and as lying down can worsen this problem, it can be difficult to sleep. When nasal congestion and other symptoms impact someone suffering from allergies, the feeling of fatigue is known as brain fog, and it can prevent the sufferer from carrying out their usual daily activities.